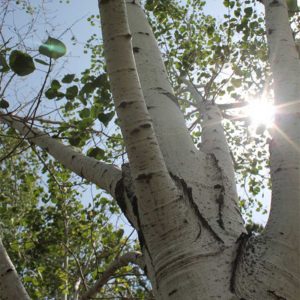 Getting Started
Most of us want to plan ahead but when it comes to end-of-life planning, many have a difficult time starting the funeral pre-planning process.
We're here to help. In this section, you can learn why it's important, how it works, and exactly what's involved in pre-need funeral planning. Call us at 402-464-3111 with any questions you may have.
Pre-planning Advantages
Pre-planning protects your loved ones from the stress and anxiety of funeral arranging in their time of need. You can compare cremation services provided by other mortuaries, enabling you to make knowledgeable decisions. We provide a savings up to 50% or more than traditional funeral homes on most cremation services.
Choice
In the State of Nebraska, cremation is considered final disposition. Burial, scattering, storing and placement in mausoleum niches are common options. Our funeral home works with all cemeteries, coordinating any type of burial or cremation service. Being a fully licensed funeral home allows us to work with the top manufacturers of cremation urns, cremation urn vaults and jewelry manufacturers including Mark Thomas and the Wilbert Vault Company.

Pre-paying Advantages
By paying in advance, you insure that funds are available for your funeral service. The cost of cremation services are continually increasing. You can freeze today's prices by pre-planning final arrangements. All costs for goods and services provided by Aspen Cremation Service are guaranteed to never increase from the time your pre-planning funeral arrangement contract is signed and payment made.
Aspen also coordinates other needs and services for the family. These include honorariums for clergy, organists and soloists, death certificates and obituaries. They are called "accommodation items". Since we cannot control these prices, they are not usually included in funeral pre-planning. Accommodation items chosen should be paid for at the time of need. We do not pre-arrange these items. We will assist you with the current costs of such items so you will understand the "TOTAL" cost of a funeral or services needed.
Making Comparisons
It is important when making pre-arrangements to compare prices. Not all funeral homes are the same when it comes to price, service or promises given. The costs of services and merchandise can vary dramatically from mortuary to mortuary. When asking questions, make sure you get complete prices.  Some funeral homes have been known to advertise low prices but add on costs such as "cremation fees", cremation container or urn. Pre-arranging allows a family to make wiser choices than at the time of need.

Finances
Your monies are placed into an irrevocable trust fund and held there until the time of death. At the time of need, Aspen will keep the interest earned to help offset the cost of inflation through the years.
Payments
We do accept payments agreed upon before death for a pre-arrangement.  Talk to our pre-arrangement counselor about details.  Upon death completion of the contract is expected immediately. Also Aspen does not take insurance.  This policy helps to keep our costs down for all of our families.
How to start
Fill out the statistical information form and call us to set up a time to come in and make your arrangement.  Feel free to call with questions or ask to send you a packet of information.