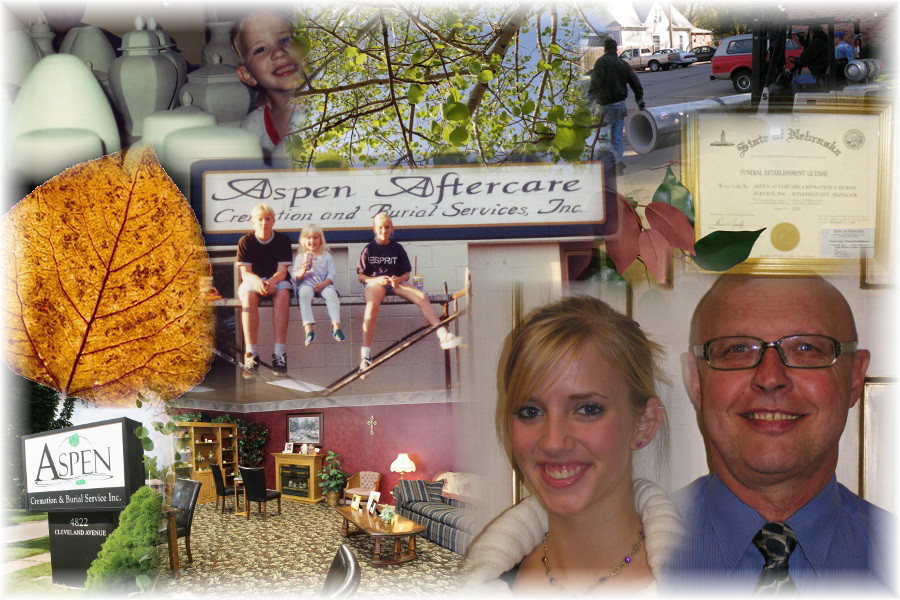 In the late 80s, Jonathan Lee traveled while expanding Genesis Enterprises, a wholesale ceramic urn company. In his travels, he could see a drastic change occurring in the funeral industry.
Large corporations were buying family-owned funeral homes, cemeteries and funeral merchandise suppliers at an alarming rate. This resulted in large price increases. Once familiar faces disappeared. New and different staff members resulted in a loss of personal service to families. There was a tendency for pre-need sales teams to become overly aggressive — this continues today.
The funeral industry was changing due to corporate buyouts. The costs of funeral services, cemetery changes, and funeral related merchandise continued to increase. These changes have now reached the Midwest, including Lincoln, Omaha, and many surrounding communities.
In order to provide alternatives to these high prices, Aspen Cremation Service became a full service funeral establishment, licensed by the State of Nebraska in February, 1998.
"The opening of Aspen Cremation Service has brought the opportunity for people to have a choice." Jonathan says. He continues "We are here to provide Lincoln and southeastern Nebraska with an alternative to high funeral costs."
Aspen emphasizes cremation services at the lowest prices in the area. We provide the highest level of compassionate care. This is reflected by the referrals and return visits families make as we are needed.
Please allow us to earn your trust and confidence.